Its me, my past, my very own present and my future
'It is trite, but it is true. Time lends perspective. When you are trapped in the emotions of the present, you can not really see because you are like a leaf driven before the autumn winds by the demons that posses you. Time dulls and sometimes kills the demons of love and hatred leaving only a tiniest thread of its memory so that you can peak through the key hole to the past and see much that you could not see before.'
'Where Love Has Gone'
- Harold Robbins

---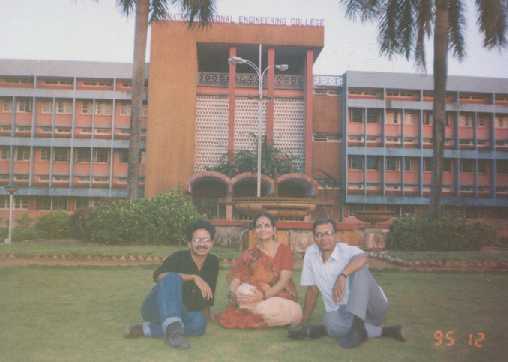 ---
I am Rajnish, popularly known as 'Mishra' .I did engineering from Karnataka Regional Engineering College, Surathkal, Karnataka in 1996. At present, I am in Xavier Labour Relations Institute, Jamshedpur, India. Here, I have worked on the following projects

'Patenting and Technological Growth of India : The Indian Experience'
Using patenting as an indicator of technological growth, assessing the technological growth of India
'Analysis of the significance of the Central Sector Projects'
Statistical analysis of the significance of the projects carried out by the DPI (Department of Programme
Implementation) Govt. of India
'Project Life Cycle and Project Termination'
Analysis of different phases of projects termination and project life cycle based on the data of different
private sectors
'Technology Management in TISCO'
Assessing the technology management practices at Tata Iron and Steel Company, Limited, Jamshedpur
under
DSIR (Department of Scientific and Industrial Research), Ministry of Science and Technology,
Govt. of India
'Manpower Planning and Restructuring the Organisation of Paradip Port, Orissa'
Restructuring the organisational structure and the human resource of the Paradip Port, India under Ministry
of
Surface Transport, Govt. of India
Reviewed books for the Journal of Management and Labour Studies, XLRI.